Just a few years ago, "content marketing" was a catch-all buzz phrase for a variety of ways to reach and engage customers. Today, it is a full-blown discipline and critical business function that transcends silos and requires contribution from nearly every department within an organization. That type of cross-discipline collaboration is not an easy change to drive through an enterprise, so companies are having to be both creative and pragmatic in determining how to best activate their own content marketing strategy. While building a content marketing program can be overwhelming and instigate stress, don't let it! Just break the process down into two steps.
Set the Strategy Before You Worry About Tactics
While there is no one magic formula for developing a successful content marketing strategy, there are some guiding principles to keep in mind when it comes to building your plan.
Relevancy
Content is king, but content that doesn't engage your audience is worse than useless, it can actually damage your brand.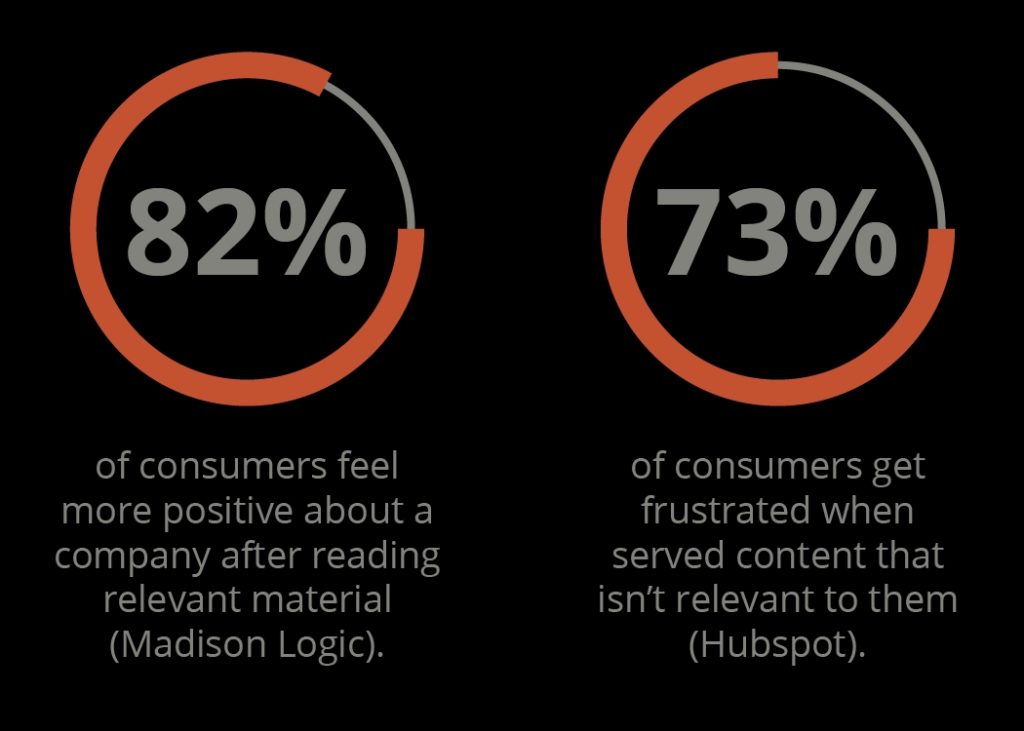 Personas
In order to serve your customers content that is meaningful to them, you have to know who they are, what their pain points are and where they are looking for solutions.
Channel
In order to deliver your content, you need to know how and where your customer consumes it.
Implement the Strategy Based on the Best Resource Plan
So you have developed the strategy, now what? Luckily, you have a choice when it comes to activating your content marketing.
The growing ability to track, measure and monetize content has spawned a multitude of companies that provide resources to create, audit, manage, distribute, analyze and optimize content. In fact, at Content Marketing World 2016, more than 100 companies offering content marketing services demonstrated their capabilities to the 3,500 plus marketers attending this year's conference.
Build it Yourself
Some companies are willing to invest in and drive the company-wide changes needed to create an effective internal content marketing team. These teams are usually made up of representatives from public relations, social media, creative services, digital and paid media, and require the buy-in and support of sales, R&D and IT. It's not a bad idea with this type of model to start small, with a test and learn approach.
As with any marketing initiative, when the content marketing efforts begin delivering measureable results against business objectives, interest in and support for the initiative will begin to build within the organization. So if you start by building engagement with one target audience and delivering a single powerful message across multiple channels with consistency – all the while gaining the necessary internal buy-in and streamlining your processes and procedures – you will have the foundation for a successful program leveraging primarily internal resources.
Outsource it
With the number of service providers capable of managing every aspect of content marketing from creation, localization/translation and distribution to amplification, measurement and optimization, outsourcing a portion or the whole endeavor is a viable option for companies that simply aren't built for the collaboration and cross-discipline cooperation that a successful content marketing program demands. For some it is more realistic to outsource content marketing than to fight the battle of change and reorganization within their operations. In fact, according to Demand Metric, a whopping 62 percent of companies currently outsource their content marketing.
Don't let the idea of content marketing stress you out! All you need to remember are these two steps. First set the strategy, then implement it. If you have the resources, do it yourself. If not, there are many companies that offer content marketing services to choose from – including us.