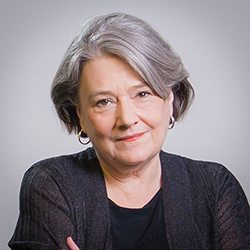 Last week I was in Cleveland attending the sixth annual Content Marketing World (CMWorld) with 3,500 fellow marketers from around the world.
Over two days, more than 200 experts presented across multiple subject tracks including content creation, tools & technologies, strategy, measurement, demand gen, conversion and ROI. As I listened to seminars and keynotes and walked the exhibit floor talking to venders, I started to notice some recurring trends and themes at this year's conference. Here are four key takeaways from my time at CMWorld 2016:
Considered purchase is on the map
There was a lot of conversation about customer journey mapping, particularly within the "high consideration" purchase process. Considered purchase marketing is one of NS's pillars and it was interesting to see that the concept is gaining traction as it becomes clear that understanding a considered purchase journey is mandatory in order to marry relevant content to different points along that journey.
There is also a resurgence in investment in real persona development – again because to accurately map a customer's journey you need to know who he or she is. Presenters spoke to mapping the purchase journey from multiple points of view: that of the customer's persona and that of the brand's persona, how to identify where on the journey a customer is based on what type of content they interact with, and creating common story threads that tie it all together.
'Thought leadership' should provide buyers with a solution
There was also a lot of conversation about thought leadership – what is it and how do you establish it? Not unlike content marketing itself, thought leadership is a buzz phrase that everyone thinks that they want, but very few people can define. It becomes much clearer when one thinks about it from the buyers' perspective – what are they looking for from thought leadership? They are looking for thinking that goes beyond the status quo and helps them prepare for the future, identifies new business opportunities and provides insights that align to current pain points and offer solutions to existing challenges.
Earned media remains valuable
One trend that warmed my little public relations heart is the apparent renewed respect for the value of real earned media. Over the past decade, anyone with a mobile device or laptop could become a publisher and the line between paid and earned media has become increasingly blurred, particularly across social platforms. This eroded the value placed on earned coverage as marketers decided they didn't need the editor and producer gatekeepers to get their message out. What I heard over and over at the conference was that people are gravitating back to media outlets with editorial oversight and decision making to order to find credible and reliable content.
Know your "why"
I think, however, that the overarching theme of the conference was communicated in a delightful and compelling way by keynote speaker Michael Jr. Michael Jr is a comedian, and a very good one, but he is also a covert motivational speaker. As he worked his way through his 30 minute set telling jokes, illustrating how comedy works, and completely charming his audience, he sowed little seeds of ideas – tiny thought provokers that all came together in his conclusion about the importance of knowing your "why." In essence, knowing your why is knowing your purpose and once you know your purpose the "whats" of how to pursue it will reveal themselves. That is a philosophy that will not only make your content marketing better – it's also not a bad way to lead your life. Watch Michael Jr. talk about finding his "why" here: