By Kristen Davis, Account Supervisor
Earlier today I read an interesting stat: 19% of buyers rely on salespeople for purchase decisions*. That's a pretty small number. Conversely, 81% are relying on other sources, which means our marketing efforts need to be strong enough to initially engage a potential buyer and carry them through the sales funnel to a purchase decision.
Sound overwhelming? It doesn't need to be, especially if you understand your buyer and their journey to purchase. Your buyer fits into a "persona," a documented description of what they are thinking, doing and feeling as they determine how to solve a problem that they are, or their company is, facing. If you take a step back and think about a recent
considered purchase
that you've made, you also fit into a buyer persona, you just may not have known it.
In order to develop your buyer personas, you'll need to do some research on your current customers. Start by reviewing any data in your database – how, when and what are they engaging with on your website, social media and other forms of content? Supplement that with details from your sales team, and then execute research on your buyers. Survey them over the phone, via email or in-person. Ask them what they like and dislike about your product or service, what they thought about before making a purchase, what key factors impacted their purchase and what challenges they solved by purchasing your product or service.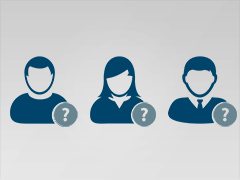 Once you've gathered this intelligence, cull through it and determine where there are major similarities. This will enable you to begin grouping customers together for purposes of creating personas. These personas become the basis for mapping out their buying journey. The process of mapping out the buyer journey includes plotting out the steps that a persona takes, as well as how they think, act and feel through each stage of the buying process. A buyer journey should be created for each persona and should be as detailed as possible.
The combination of personas and buyer journey maps become your framework for developing marketing campaigns. Look to this framework to determine how and where your buyer searches for information on your product or service. Develop content that intersects them at every stage of their journey, and make it appropriate to the stage they are in. For example, users in the initial stages of review may read blog posts, social media posts and perhaps a company website. Tailor that content to meet this early level of review.
Again, don't let this process overwhelm you, and certainly don't feel like you need to attack each persona at one time. Focus on one persona and their journey, first. Perfect how you approach them and the content that speaks to them. Take your time and get it right before adding in an additional persona. This helps ensure that you aren't spreading your marketing plan and budget too thin.
When you truly understand your audience and the path they take to purchase, that 19% stat becomes far less scary because you'll have already made an impact on your new buyers.
Nelson Schmidt has a team of experts ready to help you develop your buyer personas and their journey maps. Give us a call and let us help you build them.
* According to HubSpot's The State of Inbound 2016 Report (http://www.stateofinbound.com/)