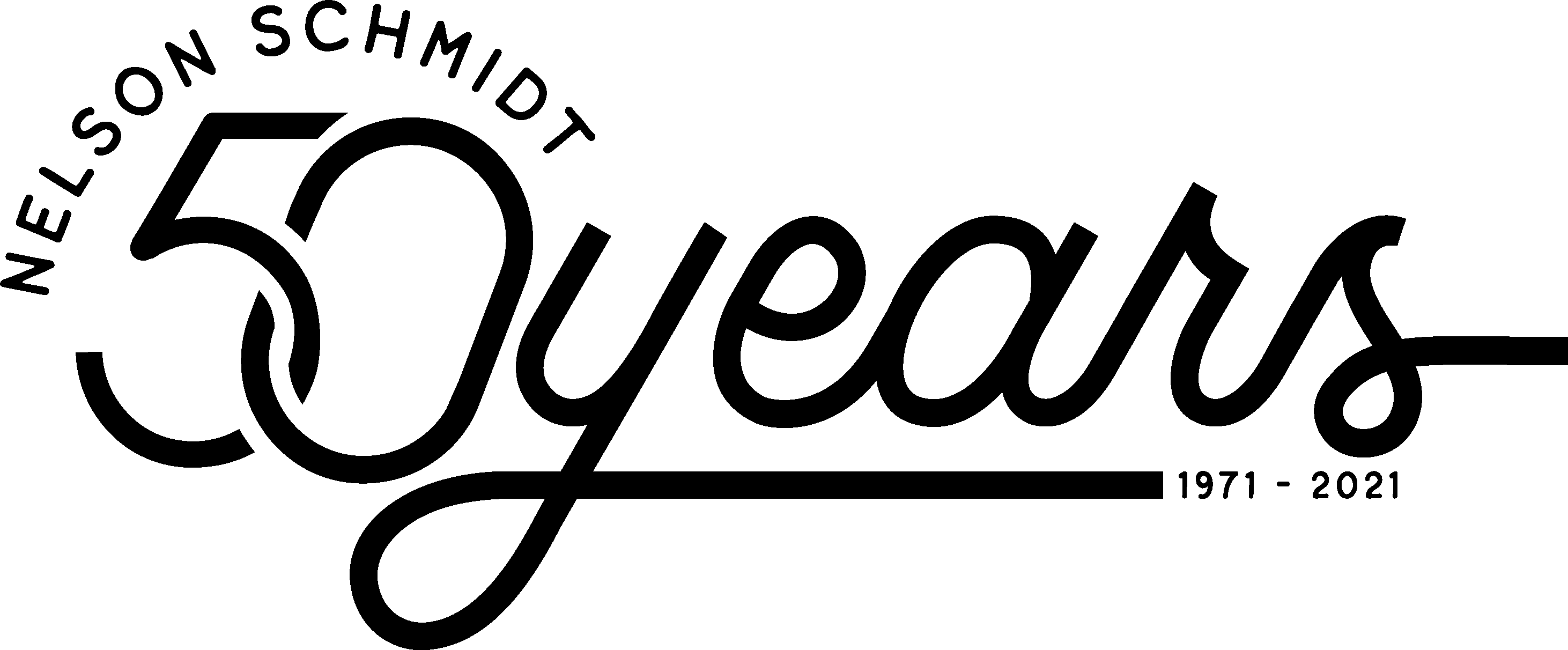 When talking about time, the number 50 carries weight. For a business to thrive for a half century speaks not only to its longevity, but also its creativity and ability to adapt, evolve and grow in an ever-changing landscape.
On September 27, 2021, Nelson Schmidt turns 50 years old. That milestone represents a dual opportunity to reflect on the journey behind and to look ahead at what is still to come.
We invite you to tour through our 50 years of past and present client work, videos that reflect who we are and our brand pillars that keep us moving forward.
Pausing to reflect is wonderful. Pushing forward and continuing to deliver while also improving is what drives us.