GENERATING LEADS BY PARTNERING WITH A THOUGHT LEADER
The legendary Maytag consumer brand doesn't hold the same equity in the commercial laundry market. In an effort to expand its market share, Maytag Commercial Laundry needed to enhance its position in the mindset of commercial customers. This is typically done slowly, building brand credibility over time. But to reach its aggressive sales goals, Maytag needed to generate new leads more quickly. So we focused a portion of their marketing efforts on making an immediate impact by connecting the Maytag brand to a trusted industry thought leader.
We created co-branded content that provided real value to laundromat owners, so they would see more value in the Maytag brand.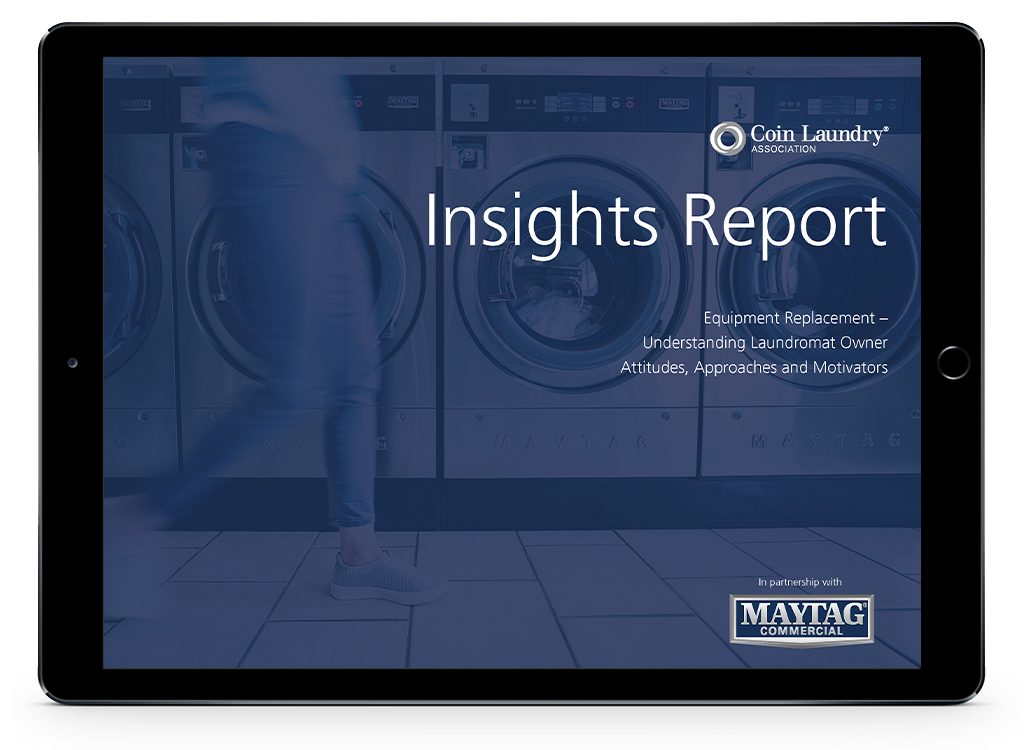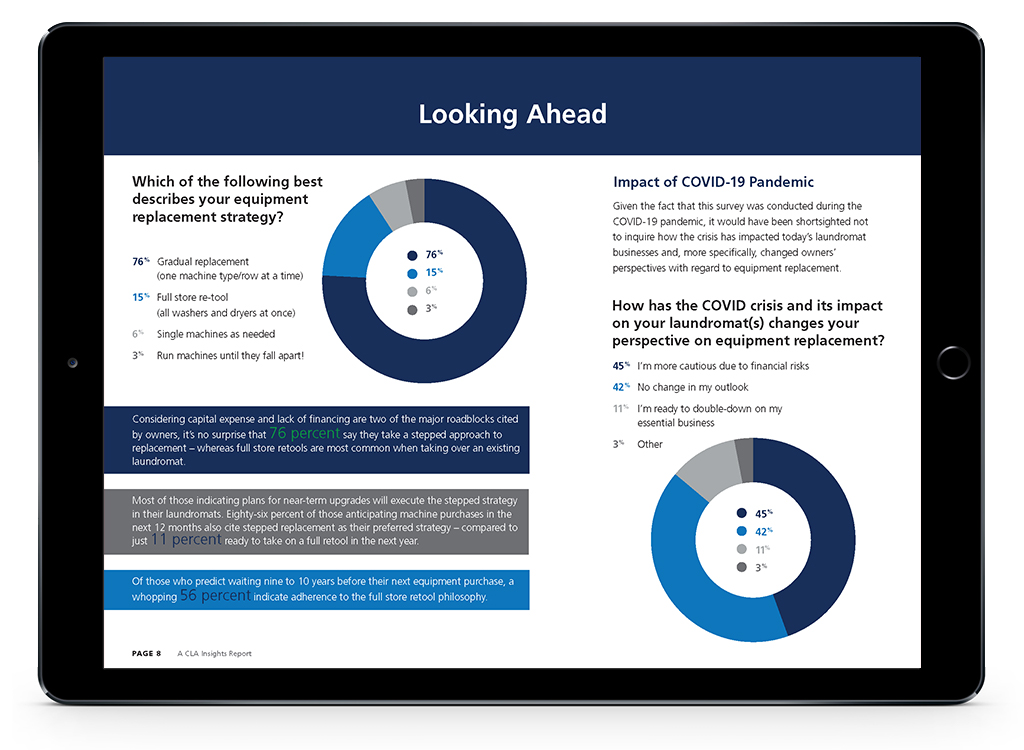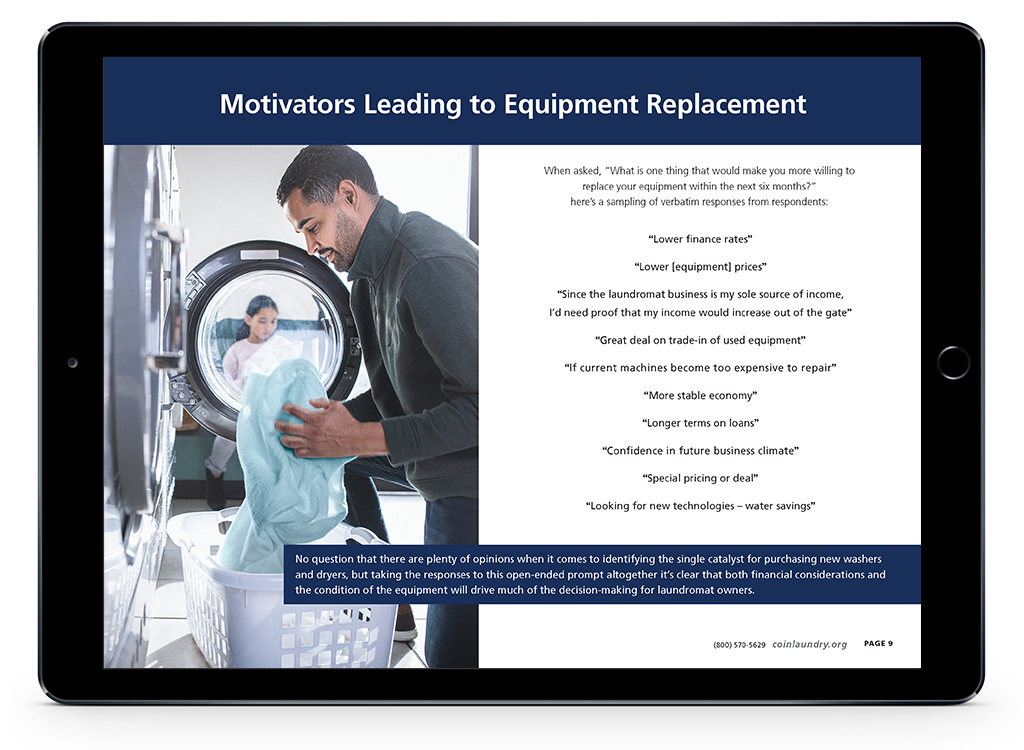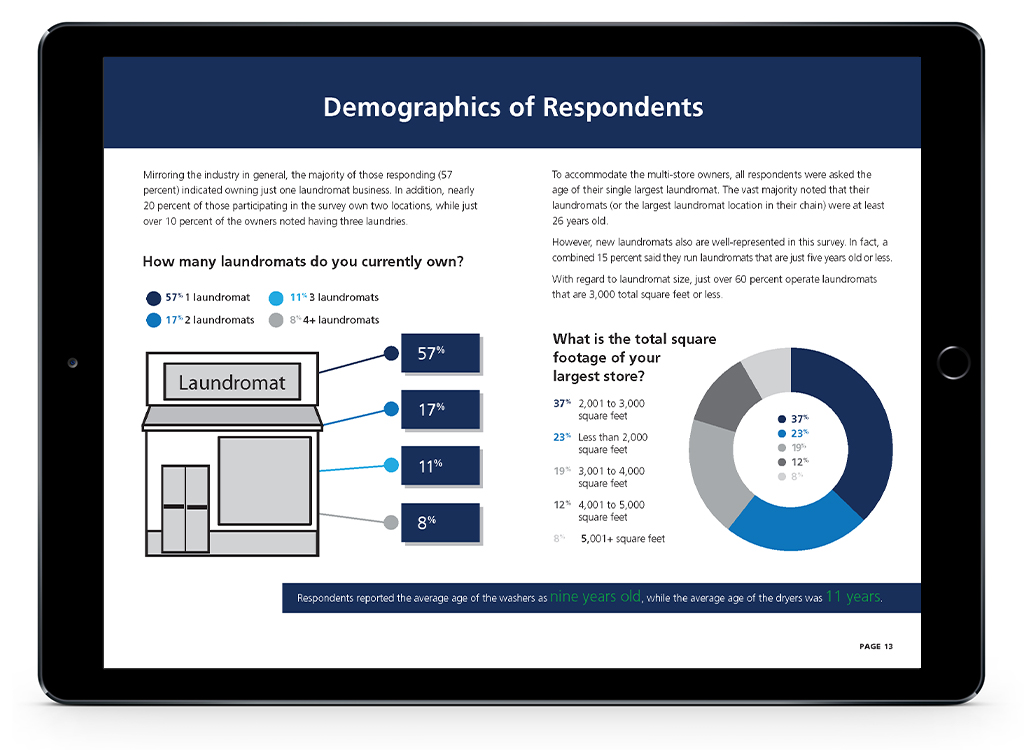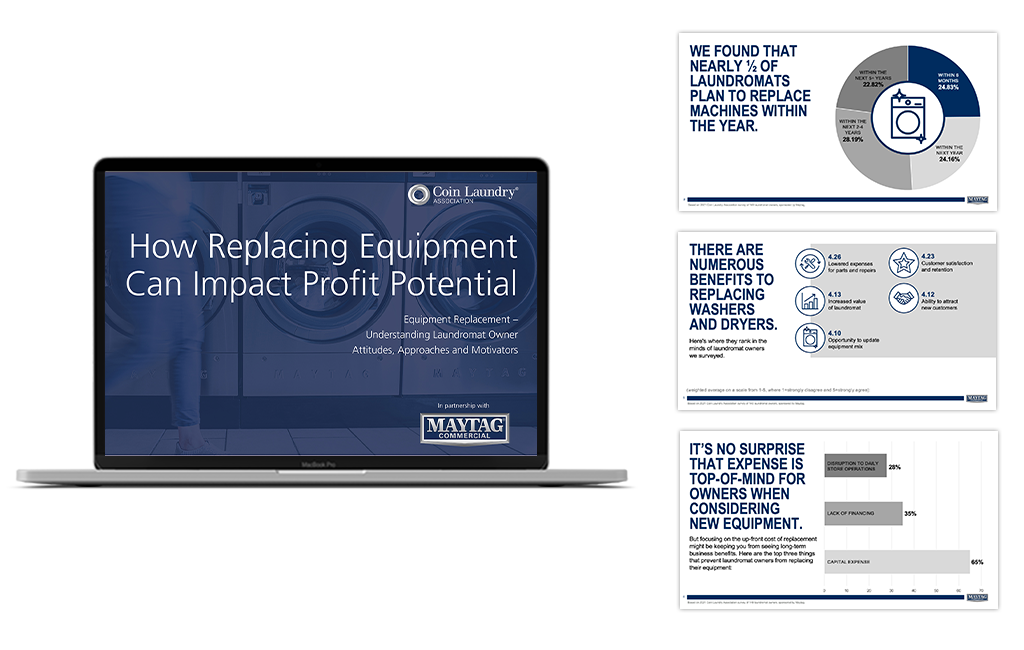 USING DATA TO DRIVE DEMAND
We partnered with the Coin Laundry Association (CLA), the most trusted voice in commercial laundry, and designed their first-ever co-sponsored custom research program. The heart of the effort was conducting an in-depth industry study and turning the results into a downloadable report and roundtable-style webinar. This high-value content contained important data and insights that helped laundromat owners run a more profitable business. These gated, co-branded assets positioned Maytag as a trusted source of information in the industry, quickly elevating its status to a brand that owners wanted in their purchase evaluations.
A combined effort of CLA-sponsored promotion and a Maytag-branded campaign generated widespread industry attention for our research insights.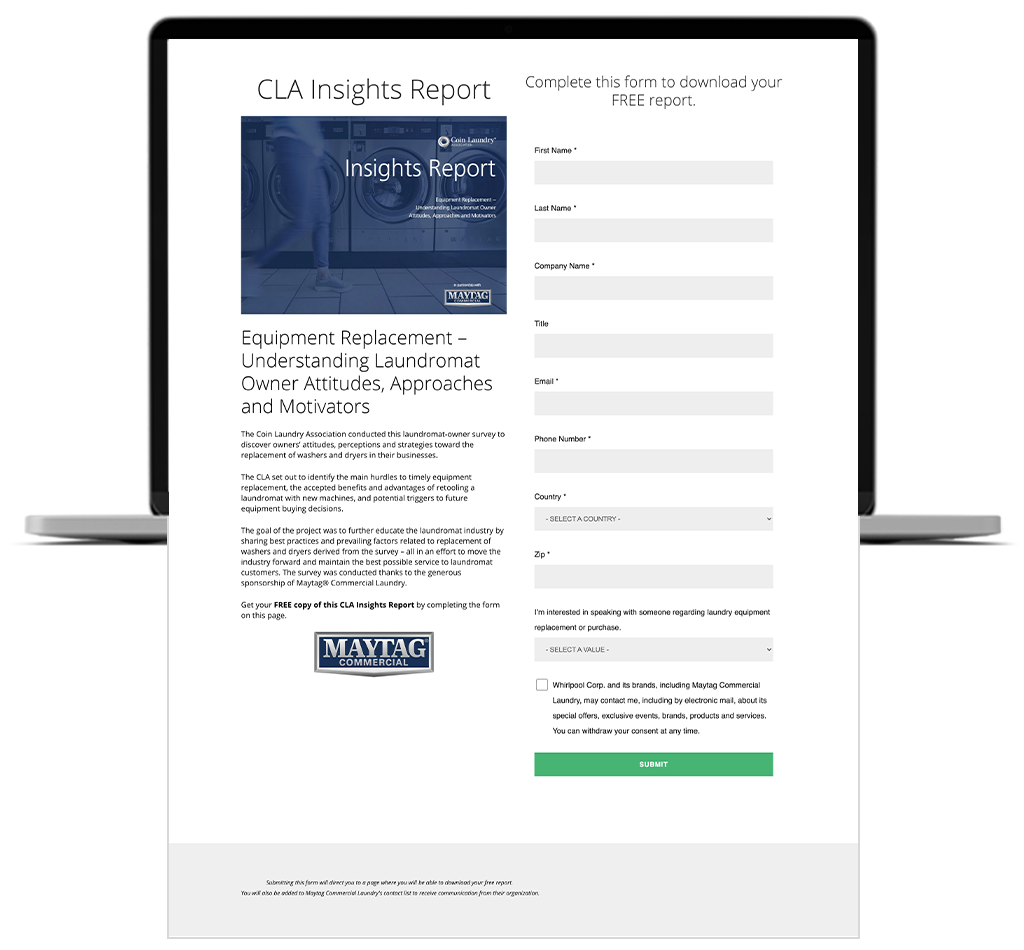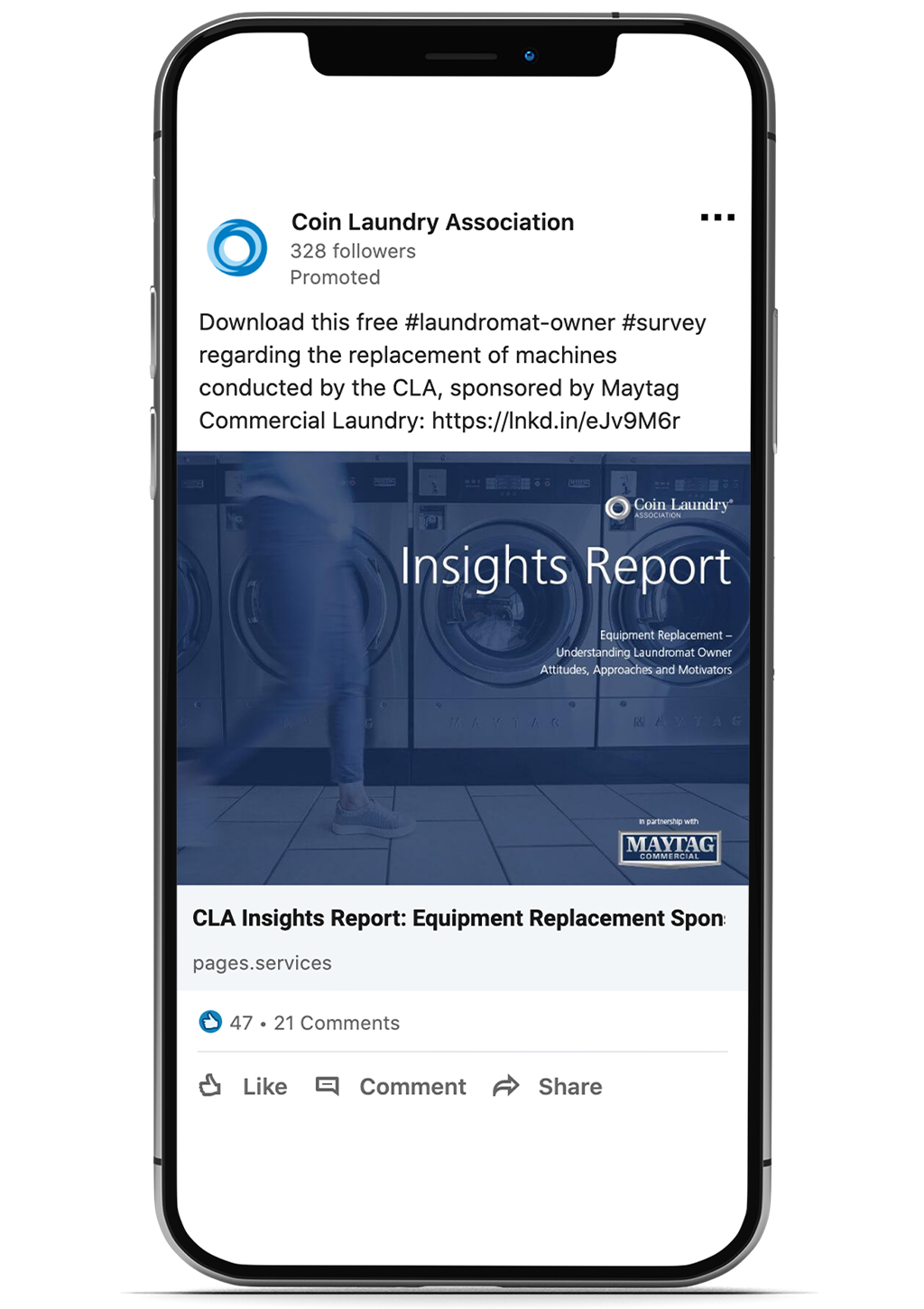 RAPIDLY ACHIEVING RESULTS
Our value-added approach to building brand credibility for Maytag Commercial Laundry had an instantaneous impact. In just four weeks, downloads of the co-sponsored research report already delivered 62% of the campaign's total lead generation goal. And in that same short time, 20% of prospects who form-filled for the report even reached the campaign's final conversion metric, requesting to speak to a distributor about replacing their laundromat's equipment with Maytag machines.