REVITALIZING A CHANNEL RELATIONSHIP
Maytag Commercial Laundry was struggling to provide their channel partners with a differential strategy that enabled them to win deals in the saturated laundromat market. Simply put, distributors were frustrated. We had recently helped Maytag reposition their brand, exposing an entirely new segment in the commercial laundry category worth $500 million. To help distributors capitalize on this untapped sales opportunity and revitalize their relationship with Maytag, we built a comprehensive channel-centric sales enablement program.
To strengthen the Maytag Commercial Laundry brand, we first had to strengthen the relationship with the people who sell it.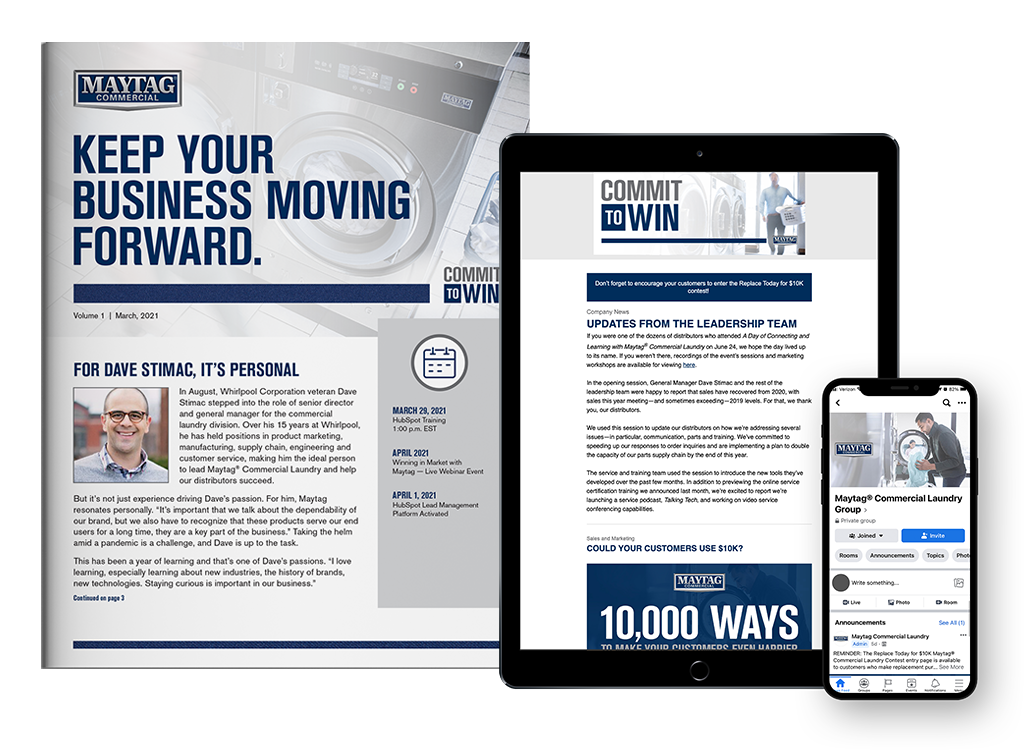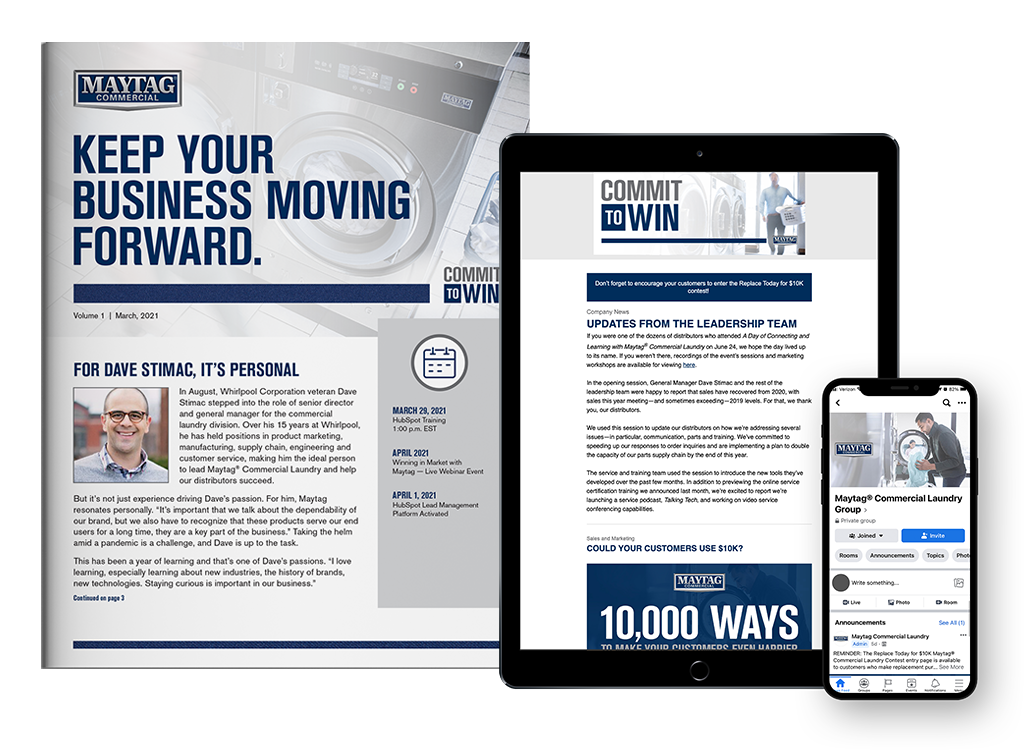 COMMUNICATING THE COMMITMENT
We packaged an ongoing cadence of distributor-facing communications in a branded promise – Commit to Win – to position the initiative as a long-term commitment to channel partners, not just another short-term sales or marketing program. And we surrounded distributors with sales enablement content, from pre-meeting educational resources to at-meeting sales aides to post-meeting nurture materials, to help them reach the newly identified market segment and have conversion-rich conversations at every stage in the purchase journey.
Taking a highly comprehensive and collaborative approach to channel engagement resulted in a significant improvement in the relationship between Maytag and its distributors.
SETTING UP THE SALE
One of the most robust ways we demonstrated Maytag's long-term commitment to distributor success was by developing and deploying a fully automated lead generation, qualification and nurture program on their behalf. This comprehensive effort resulted in 85% of marketing leads converting to sales-qualified leads that are given directly to the distributors as a purchase-ready contact.