HELPING BUSINESSES ATTRACT MILLENNIAL TALENT
Business is booming in Wisconsin. But talent – especially sought-after millennial workers – is in higher demand and shorter supply than ever. Nearly every state in the U.S. is facing the same issue and marketing to attract the same millennials. To help Wisconsin stand apart in this race to lure out-of-state workers, Nelson Schmidt created a multi-year integrated marketing campaign for the Wisconsin Economic Development Corporation.
Using pre-campaign research to uncover insights is just as important as using it post-campaign to uncover results.
OUT-OF-HOME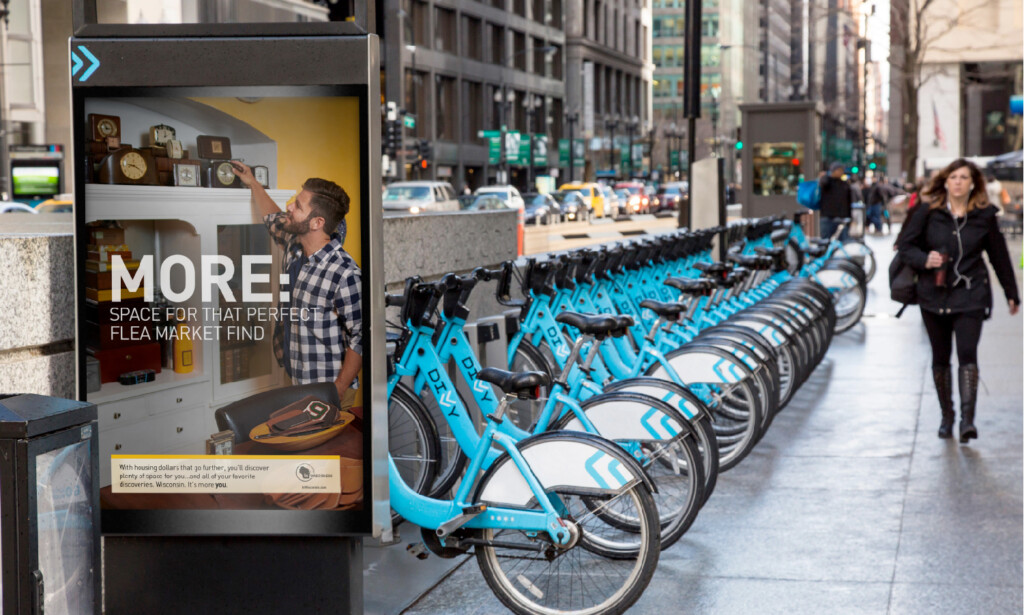 While digital media was the primary driver of this campaign, we also used clever out-of-home marketing to reach millennials in the places their active lifestyles take them to most, including bike share stations, coffee shops and bars.
The bottom line is that the impactful work we create for our clients leads to measurable outcomes for their businesses. Want to know how we can help deliver more customers to your business?