BRINGING BUSINESS TO SMALL BUSINESSES THROUGH INSTAGRAM.
COVID-19 fast and fiercely impacted the 450,000 small businesses that are the heart and soul of Wisconsin's communities. Fear of the virus kept people inside, with online shopping increasing an astonishing 44% year-over-year. However, much of that money went to giant retailers like Amazon and Walmart. The economic survival of Wisconsin's communities depended on people doing business with small businesses. Especially during the 2020 holiday shopping season, which became a do-or-die moment for many business owners.
We leveraged Instagram Guides to tag businesses, present custom-created video interviews and catalog their services with dozens of others across the state.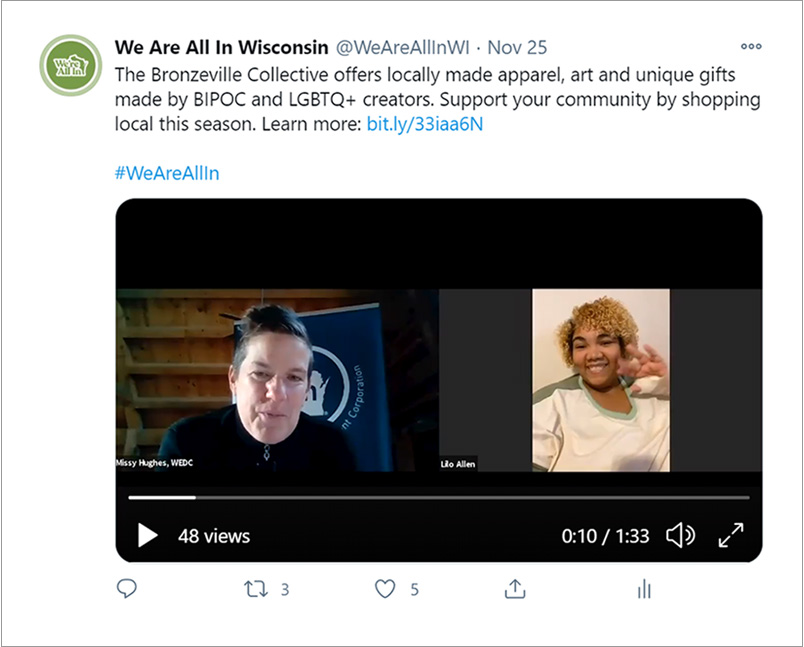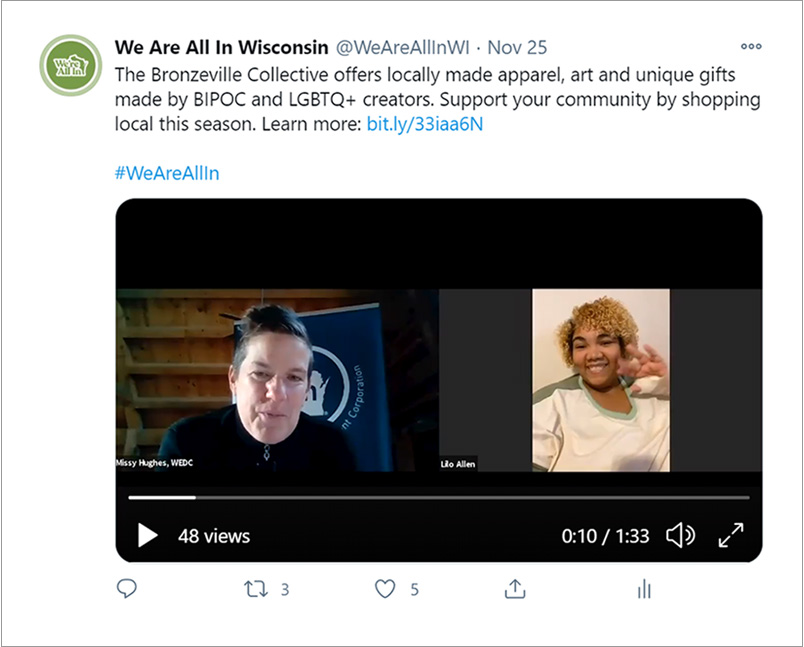 USING SOCIAL TO SPUR SHOPPING.
We worked with the Wisconsin Economic Development Corporation to design a week-long mini campaign to feature small businesses where they and their customers lived: in social media. Our Small Business Saturday campaign helped extend their reach and expose them to new customers across the state using the popularity our existing We're All In pandemic-response campaign platforms and the social functionality of Instagram Guides. We also created a video series of Wisconsin small business owners to share in the Guides platform.
Users began sharing our tagged images, propelling businesses' posts across the platform and driving traffic to both our website and social channels.
SERIOUS RESULTS IN A SINGLE WEEK.
In just one week, the mini campaign earned nearly 350,000 impressions and reached more than 150,000 Instagram users using the platform's new Guides feature. In fact, we doubled visits to the We're All In Instagram page compared to average weekly traffic and grew our followers by 14%. It was an efficient and highly effective social campaign that helped Wisconsin's small businesses gain back some of the revenue that the pandemic had taken.