CREATING A COMPELLING AUDIENCE CONNECTION
In today's thriving economy, finding talented employees is harder than ever. The Wisconsin Economic Development Corporation turned to Nelson Schmidt to help fix the problem with a unique solution. We targeted one of the most capable and experienced workforces available – United States military service members transitioning to civilian life. Our campaign cleverly and emotionally connected life in the military to a new life in Wisconsin.
The more significant the choice an audience has, the more emotional their decision will be.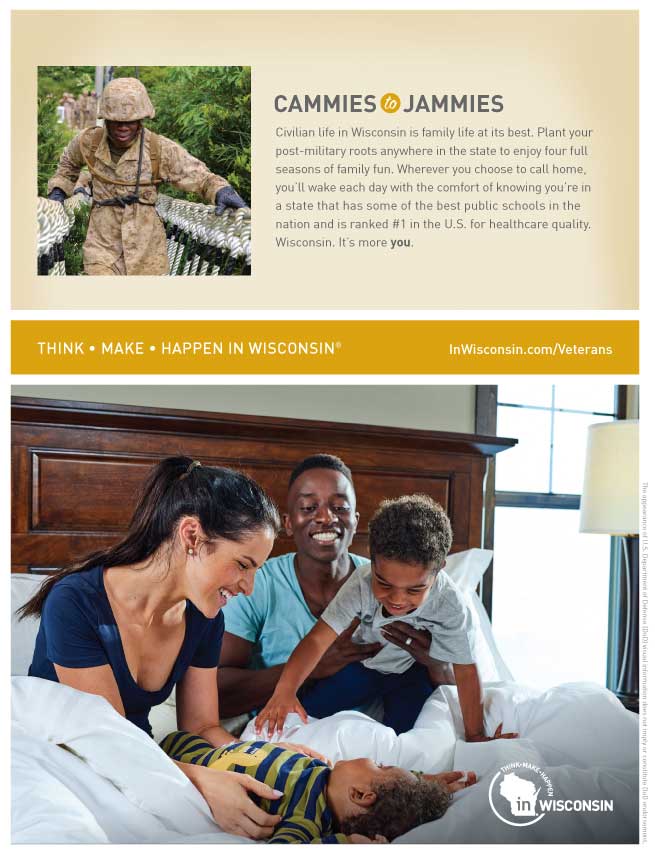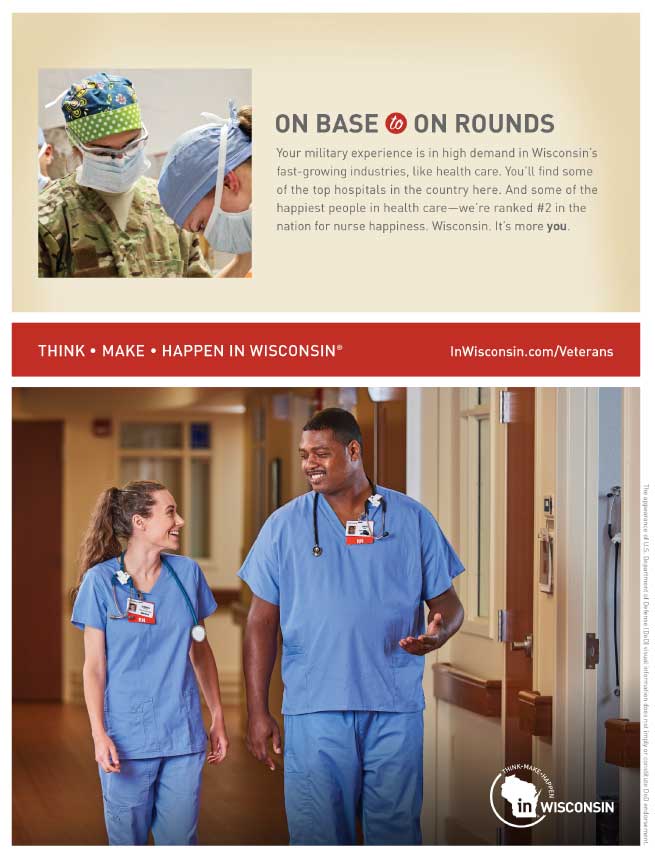 The bottom line is that the impactful work we create for our clients leads to measurable outcomes for their businesses. Want to know how we can help deliver more customers to your business?