BUILDING AN ENGAGING ONLINE EXPERIENCE
The Wisconsin Economic Development Corporation helps attract, support and retain businesses in Wisconsin. More recently, the organization expanded its mission to help companies solve their workforce shortages by attracting out-of-state talent to work and live here. In order to reach this expanded audience, Nelson Schmidt built a new website from scratch, creating a highly visual and engaging introduction to Wisconsin.
The overarching objective of the new website was to promote Wisconsin as a premier location for professional and personal fulfillment, driving users from awareness to interest to action.
ENGAGING CONTENT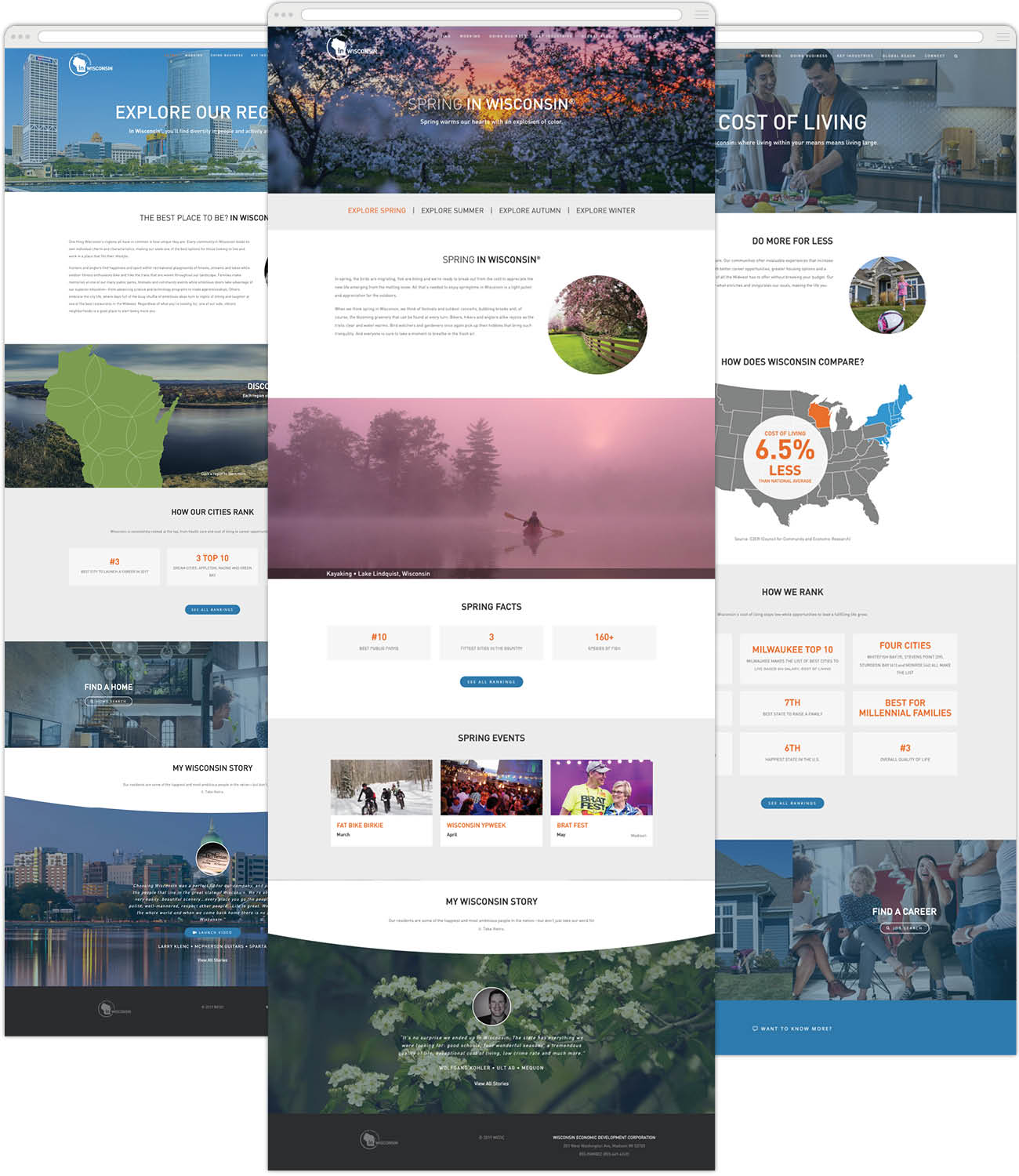 CONVERSION TOOLS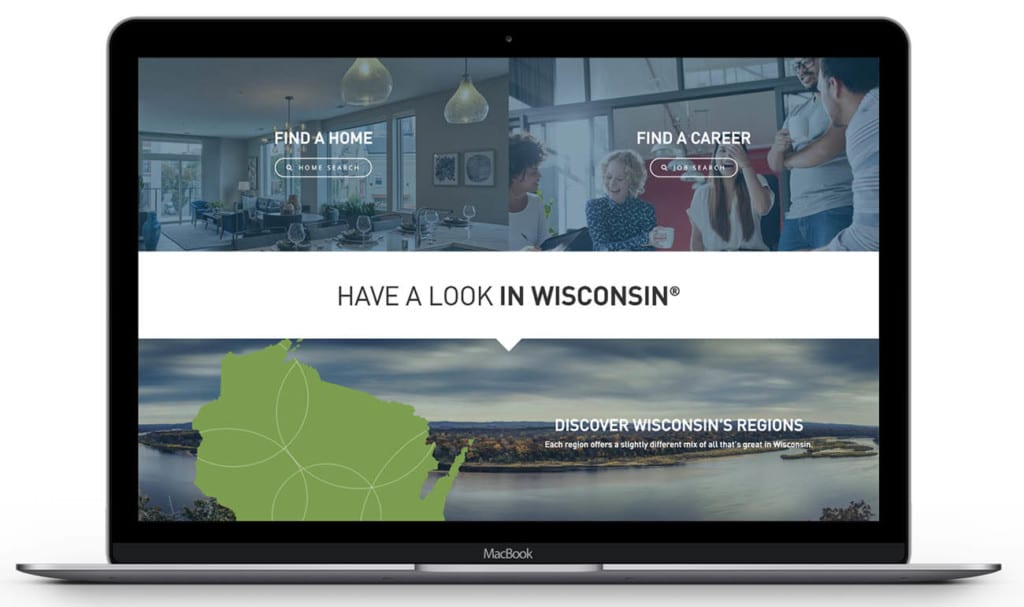 The bottom line is that the impactful work we create for our clients leads to measurable outcomes for their businesses. Want to know how we can help deliver more customers to your business?