Agency recognizes employees that continue to hone their craft in advertising
MILWAUKEE – June 16, 2020 – Nelson Schmidt Inc., a leading independent full-service marketing agency, would like to congratulate the following employees for receiving continuing education certificates in their roles at the agency:
Jason Gantner, Marketing Operations Director – Certified (Association of National Advertisers) ANA Marketing Professional (CAMP)
Ted Holland, Media Strategist – Brand Safety Institute (BSI) Brand Safety Officer Certification
Sarah Lockwood, Senior Project Manager – Scrumstudy Scrum Fundamentals Certification
Jared Poppert, Digital Media Manager – Google Ads Search Certification, Google Ads Mobile Certification, Google Ads Display Certification, Google Ads Video Certification
"We have always made it a priority at the agency to enable our employees to seek out and learn new skills within their particular area of marketing communications expertise," said Dan Nelson, Jr., President and CEO. "Now more than ever with all the market disruptions due to the pandemic we need to invest in our team's talents so we remain on the leading edge of our craft and are equipped to continue delivering measurable results for our clients in a rapidly changing environment."
Jason Gantner – Certified ANA Marketing Professional (CAMP)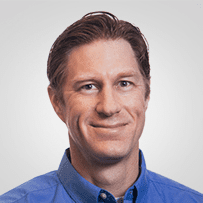 Jason's role as marketing operations director for the agency requires him to have a broad array of knowledge across all areas of advertising and marketing. The Certifed ANA Marketing Professional (CAMP) course is a 35-hour online program that requires the learner to take courses from industry professionals across all areas and disciplines, including production, public relations, social media, client services, brand building and many more.
The certification is good for 1 year after being received and must be renewed on an annual basis by taking an additional 10 credits to maintain the certification.
Ted Holland – BSI Brand Safety Officer Certification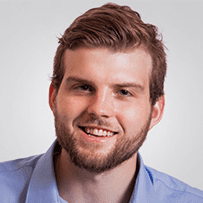 Ted's role at Nelson Schmidt as a media strategist often positions him as the last person to see final creative work that goes out the door from the agency. Because of this, Ted wanted to be well-versed in managing a client's brand attributes to ensure that what is being delivered is the best that it can be.
Ted is a graduate of the inaugural class of Brand Safety Officers from the Brand Safety Institute (BSI). The certification for brand safety includes classes in ad fraud, ad-supported piracy, malware, brand reputation, and ad quality.
Sarah Lockwood – Scrum Fundamentals Certification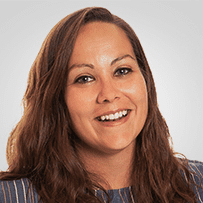 As senior project manager, Sarah must juggle multiple projects and campaigns at once, each with their own milestones and timelines. Her dedication to production with Nelson Schmidt required her to find new and more efficient ways to move projects through the pipeline. Production is an ever-changing discipline and the largest change in the last 10 years has been moving from waterfall-style production methods to Agile methods.
Sarah now carries a Scrum Fundamentals Certification from Scrumstudy. The 5-hour course teaches the fundamentals of Scrum as defined by the Scrum Body of Knowledge (SBOK®) Guide.
Jared Poppert – Google Ads Certifications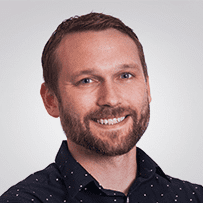 Keeping up with the constantly changing landscape that is digital advertising can be daunting to say the least. Jared has continued to hone his skills and recently renewed the following Google Certifications:
Google Ads Search Certification
Google Ads Mobile Certification
Google Ads Display Certification
Google Ads Video Certification
These certifications along with Jared's media knowledge and expertise strengthens the capabilities of Nelson Schmidt's media department and enables data-driven insights for our clients.
Media contact: Julie Ferris-Tillman, 414.244.0210, [email protected]
ABOUT NELSON SCHMIDT INC.
We Deliver Customers.® Nelson Schmidt Inc. is an independent full-service marketing agency with offices in downtown Milwaukee and Madison, Wisconsin. The agency is one of the Top 200 Marketing Agencies of 2020 according to Chief Marketer and serves U.S. and international clients within select considered purchase industries. Nelson Schmidt is a member of MAGNET, the Marketing & Advertising Global Network, ANA and PRSA. For more information visit NelsonSchmidt.com.