B2B Marketing and Healthcare Marketing Report recognize Nelson Schmidt for their work
MILWAUKEE – May 14, 2020 – Nelson Schmidt Inc., a leading independent full-service marketing agency, has been recognized by two major industry organizations, B2B Marketing's Elevation Awards and Healthcare Marketing Report's HealthcareADAWARDS. These honors were won for work on behalf of clients Wisconsin Economic Development Corporation (WEDC) and Laborie. The agency received a total of two awards: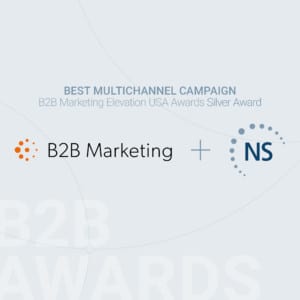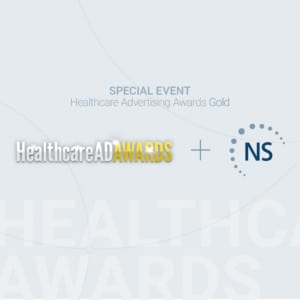 Silver, B2B Marketing Elevation Awards – Best Multichannel Campaign for WEDC "Define Your More"
Gold, HealthcareADAWARDS – Special Event for Laborie "Care Pathway Event"
"We're thrilled Nelson Schmidt has been recognized in the B2B Marketing Elevation Awards and the Healthcare Advertising Awards," said Mike Fredrick, Chief Creative Officer, Nelson Schmidt. "It's a testament to the creativity of our team and clients that our work is being celebrated on a national level."
B2B Marketing Elevation Awards – Best Multichannel Campaign, WEDC "Define Your More"
Pre-campaign research showed that millennials aren't looking for any one thing in particular when considering moving to another state for a job – they're looking for everything. The Define Your More campaign is a manifestation of this insight. Each execution in the campaign has multiple layers to its meaning, highlighting that millennials can get more of everything they're looking for in Wisconsin, no matter what "more" means to them.
Using the most creative formats of digitally driven media, Nelson Schmidt delivered this message to millennials in 13 key Midwestern markets. And it worked. Post-campaign research showed that 83% of millennials indicated they'd be willing to move to Wisconsin for a job in 2019 versus just 68% in 2018 before the campaign started.
HealthcareADAWARDS – Special Event, Laborie "Care Pathway Event"
Care pathways are prevalent in oncology, cardiology and other mainstream areas of medicine, but this patient-centered care philosophy has always been difficult to achieve in urology. Fragmented product offerings, lack of innovation and unproven methodologies have held urologists back from being able to deliver the full journey of care they'd prefer to provide.
After a key acquisition and a breakthrough product innovation, global medical device manufacturer Laborie could finally make the care pathway a reality for urologists. To deliver this thrilling news, Nelson Schmidt created a showstopping event experience at the American Urological Association's Annual Meeting in Chicago.
The design of the booth itself took visitors on a journey through the new urology care pathway. As they circled around the booth, urologists discovered each step in the pathway through creatively synchronized videos and relevant product demonstrations. A giant, 100+ ft. video wall also greeted visitors before they entered the show hall, creating intrigue to visit the Laborie booth.
Media contact: Allysa Defatte, 414.244.0210, [email protected]
ABOUT NELSON SCHMIDT INC.
We Deliver Customers.® Nelson Schmidt Inc. is an independent full-service marketing agency with offices in downtown Milwaukee and Madison, Wisconsin. The agency is one of the Top 200 Marketing Agencies of 2020 according to Chief Marketer and serves U.S. and international clients within select considered purchase industries. Nelson Schmidt is a member of MAGNET, the Marketing & Advertising Global Network, ANA and PRSA. For more information visit NelsonSchmidt.com.